Food Grinder
Food Grinder is rated out of 5 by 165.
Get grinding. Transform your KitchenAid® Stand Mixer into a versatile food grinder that uses the power of the motor to help you tackle a variety of tasks. The coarse grinding plate is great for grinding raw meats for burgers or meatloaf and combining ingredients for homemade salsa, while the fine grinding plate quickly grates hard cheeses and helps you make bread crumbs.
Other - FGA
Features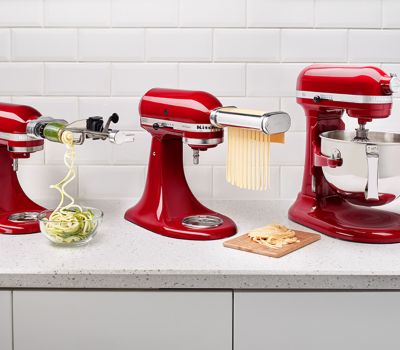 Attaches to Power Hub
Of your stand mixer and uses the power of the motor to run the attachment. Fits all Household KitchenAid® Stand Mixers.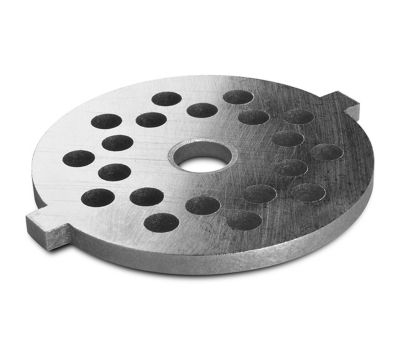 Fine Plate
To grind meats and dried breads.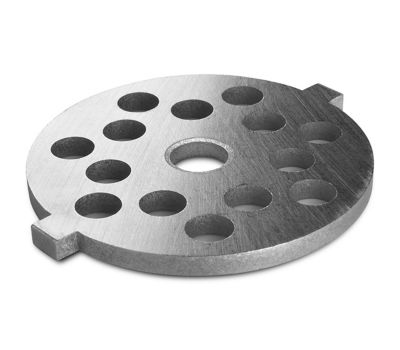 Coarse Plate
To grind firm fruits, vegetables and cheeses.
Reviews
Rated 1 out of 5
by
Jeri5
from
Not happy
I bought this and the housing cracked so now it is useless what a waste of 50.00 sent emails no response. Chat with a rep and she said she can't do anything for me because they are are sale so I can buy a replacement one...I own almost every attachment for my mixer and will not be adding anymore. I will look into buying another brand of grinder.
Date published: 2018-08-03
Rated 1 out of 5
by
TX Auntie
from
Cracked housing
Bought this item probably 15 years ago, used it a few times, put away and forgot about it. Now have reason to use it quite a bit; removed from the cupboard to discover the housing is cracked at the motor-shaft end, as others have mentioned. This is probably an item that should be constructed of cast metal, not plastic, aluminum or similar sturdy material. Thought it was just me, somewhat comforting to know others' attachments are also just as c-rappy.
Date published: 2018-06-21
Rated 5 out of 5
by
Upgrade123
from
Simple and easy to use.
Works well and grinds meat like it should. Cleanup is a bit messy. But all around good.
Date published: 2018-05-31
Rated 4 out of 5
by
Joannie59
from
Metal meat grinder works great!
I have the metal meat grinder and it works great. Make sure the meat is slightly frozen when grinding. Received product for free.
Date published: 2018-05-30
Rated 1 out of 5
by
Bettsy G
from
Disappointed
I was very satisfied at first. However shortly after, even with careful use, the plastic housing cracked near the metal portion that attaches to the machine. This causes a food sanitation/ health problem as food enters the crack. Also the blade dulls quickly-and no longer cuts. I would not recommend the product.
Date published: 2018-05-10
Rated 1 out of 5
by
jsammon
from
Broke on first use
The first time I used this the front ring broke. Terrible quality.
Date published: 2018-05-08
Rated 2 out of 5
by
Tek 1221
from
Poor quality plastic auger
I brought this in Feb 2018 in march 2018 the auger started to peel plastic off scrolls I would tell everyone who has one to examine your auger very close for peeling plastic I have only used this to grind cooked chicken
Date published: 2018-03-22
Rated 3 out of 5
by
MidnightKat
from
Works
Only thing im unimpressed with is the white part feels very flimsy and over time i think it might crack.
Date published: 2018-03-03
Rated 1 out of 5
by
Mbirarariro
from
Can't disassemble
I like this attachment, haven't used it for awhile. I used it tonight and now the screw won't come out of the housing. It's completely stuck so i can't clean this. I even tried to use a hammer to pop it out and it's not budging. Makes this unusable.
Date published: 2018-02-22
Rated 4 out of 5
by
97jeeper
from
Needs some more
I received this for Christmas and I just used it for the first time. Works great but wish it came with something to push the meat down. Maybe in the future they will come up with something.
Date published: 2018-02-11
Demos & Guides
guides
Use & Care Guide
Comprehensive information about your new appliance - from getting started to cleaning and maintenance.